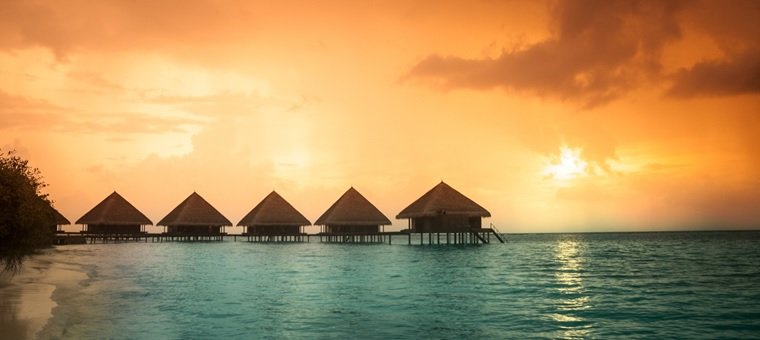 Maldives Holidays
A totally unique holiday experience awaits you in The Maldives. Made up of over 1,100 coral islands speckled across the Indian Ocean, to many visitors The Maldives truly is the closest thing to holiday paradise on Earth!
The Maldives is now populated by some wonderfully luxurious resorts, and yet the no shoes no news ethos of the very first island hotels still remains.
Each resort occupies its own private atoll encircled by powder white sand beaches and warm, crystal clear waters.
Take a look at some of the stunning Maldives hotels on offer below.